1. Choose a suitable party venue
First of all, choose a suitable venue according to the size and type of party. Indoor venues are usually suitable for small parties and intimate gatherings, while outdoor venues are suitable for large parties and celebrations. Choose a spacious and airy venue to ensure the light revealing effect and space for lighting arrangement.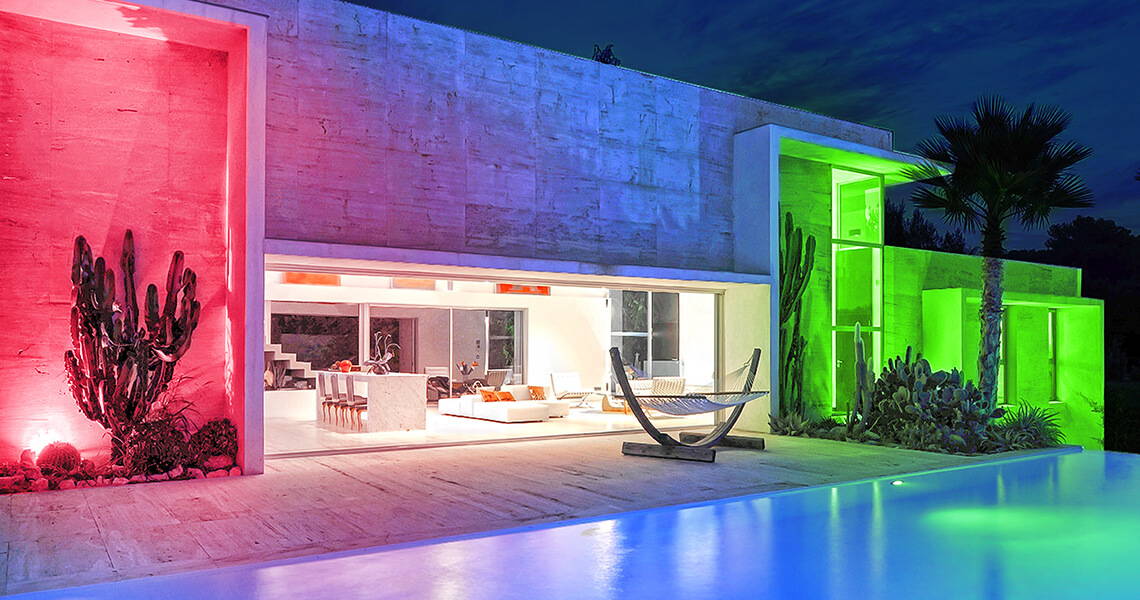 2. Set the theme and color scheme
Before the party, it is essential to determine the theme and color scheme of the party. According to the holiday theme, you can choose classic holiday colors, such as the red and green color scheme for Christmas and the orange and black color scheme for Halloween, or choose a suitable color combination according to the type of party. When choosing themes and colors, consider the purpose and audience of the party to ensure that the overall dress and atmosphere complement each other.
3. Use RGB floodlights to add unique light and shadow effects
Lighting is especially important in the process of setting up the venue, and RGB floodlights feature a variety of adjustable colors and brightness, so they can bring colorful light and shadow effects to the party scene. Depending on the theme and color scheme of the party, you can set up different light colors and shadows to create unique visual effects. For example, set up rainbow light bands in the dance floor area to immerse dancers in a sea of light and shadow; use warm yellow lights in the catering area to add a warm and romantic atmosphere.
In addition, you can also use RGB floodlights for light interspersed decorations to light up the roads, passages and walls of the party, creating a colorful and eye-catching visual effect. Setting different colors of lights in different areas of the venue makes the whole party space full of changes and vitality. At the same time, use the adjustable function of RGB floodlights to adjust the lighting effect in time according to the different stages of the party and changes in the atmosphere, adding color to the party.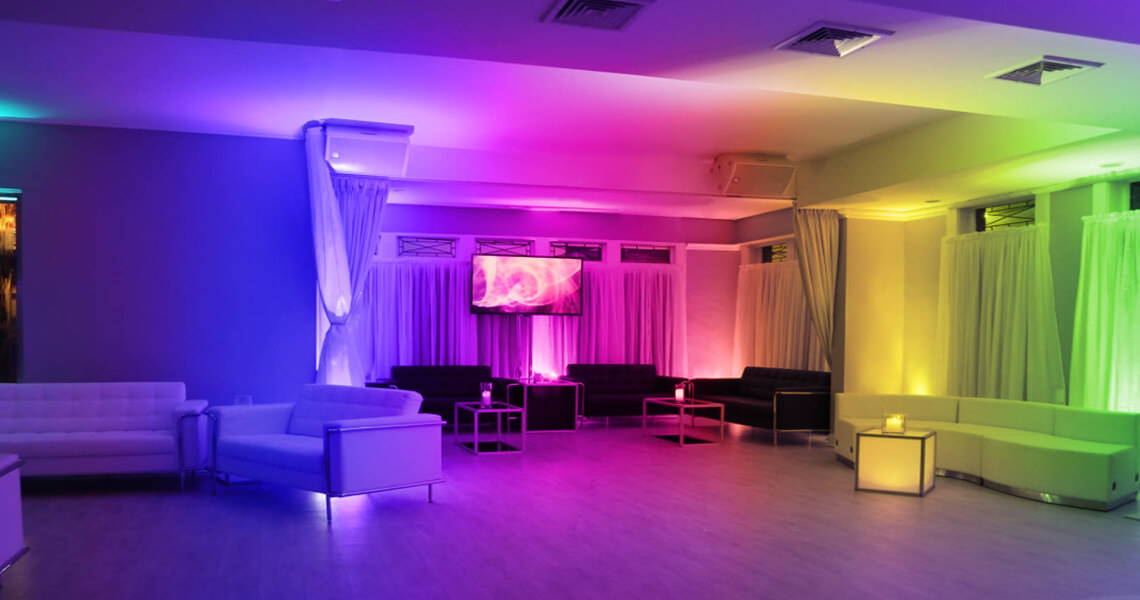 Overall, holiday party scene decoration is a creative and imaginative process. By reasonably choosing the party venue, setting the theme and color matching, and combining with the use of RGB floodlights, you can create unique and unforgettable light and shadow effects for the party, so that every participant can make good memories in the party.