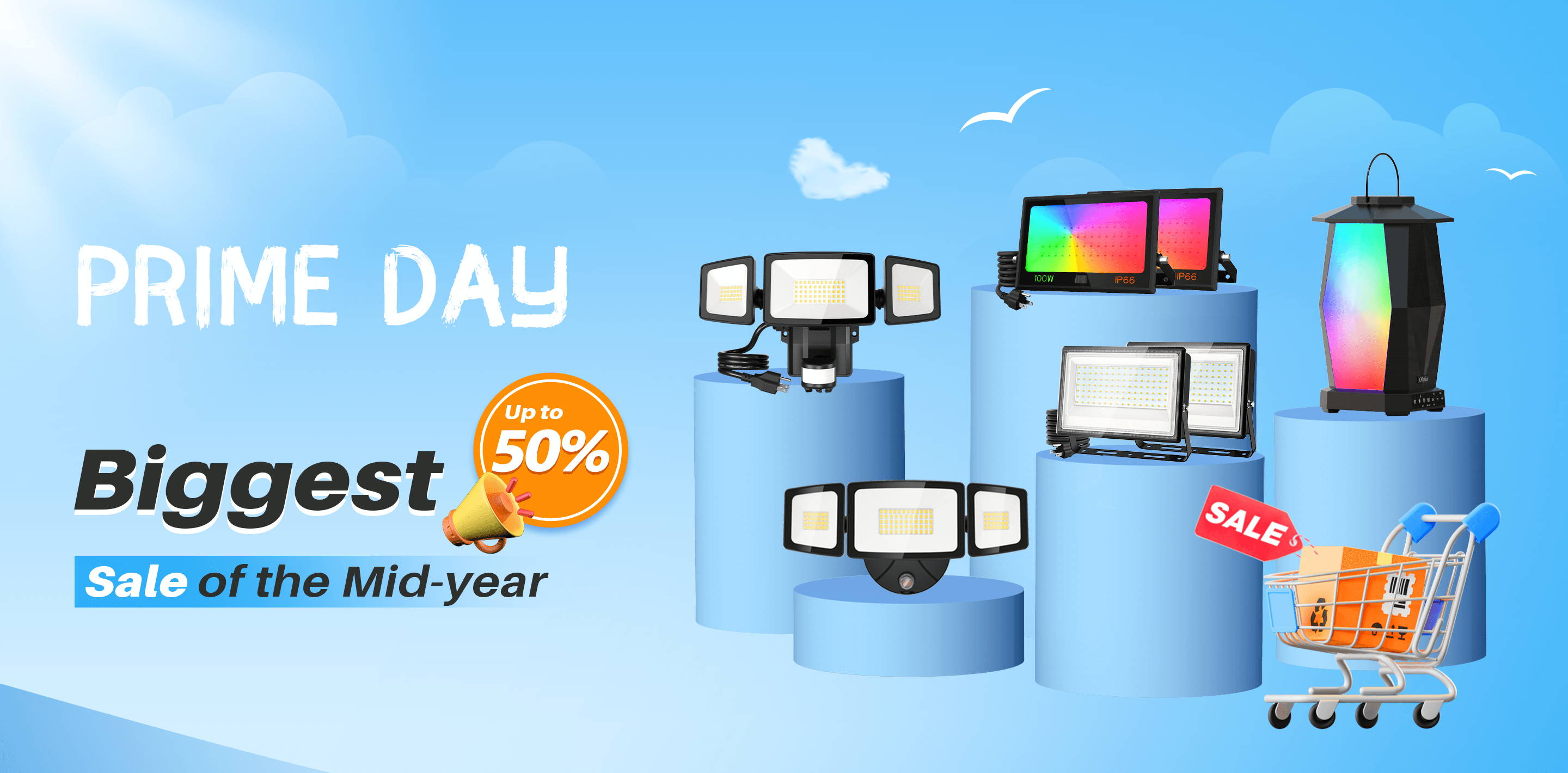 Olafus Prime Day -
Exclusive Discounts and Savings!
Whether you're looking for home or outdoor LED lights, Olafus has got you covered. Olafus Prime Day Sale brings you the opportunity to upgrade your lighting.
On this special day, you can take advantage of incredible deals, including up to 50% off on a wide range of selected products. From energy-efficient lighting to innovative LEDs, we have everything you need to enhance your everyday lighting.
💡🔥 Discover a wide selection of high-quality LED lighting solutions that will transform your home, office, or outdoor spaces. From sleek and modern accent lights to energy-efficient work lights, from versatile strip lights to stylish RGB lights, we have the perfect lighting options for every need and style.
🌟✨ Experience the magic of our Prime Day Sale as you explore our extensive range of LED fixtures. Illuminate your living room with warm, inviting light, create a cozy ambiance in your bedroom, or enhance your workspace with bright and focused illumination. The possibilities are endless!
🎉🎁 Don't miss out on this limited-time opportunity to revamp your lighting setup at unbeatable prices. Elevate your space with Olafus' premium LED fixtures and enjoy the perfect combination of style, energy efficiency, and long-lasting performance.
Join us on Olafus Prime Day and seize the chance to save big on top-quality products. Don't miss out on this fantastic opportunity to elevate your LED lifestyle. Get ready to shop on our website at https://olafuslife.com/. Hurry, as these exceptional deals won't last forever!
Best Picks at Olafus Prime Sale