Customers Who Bought This Items Also Bought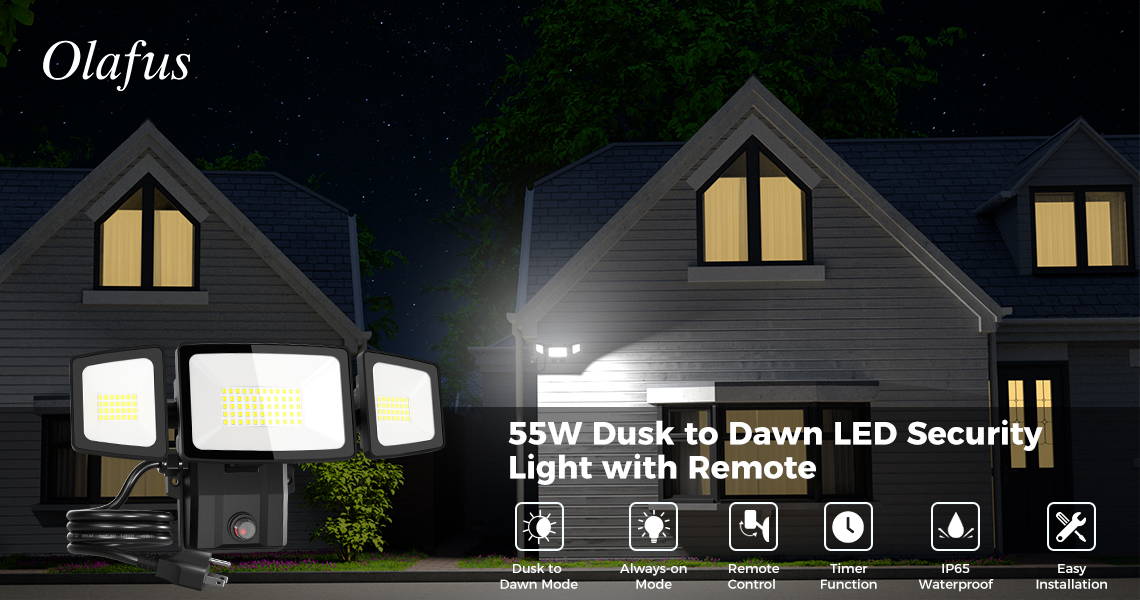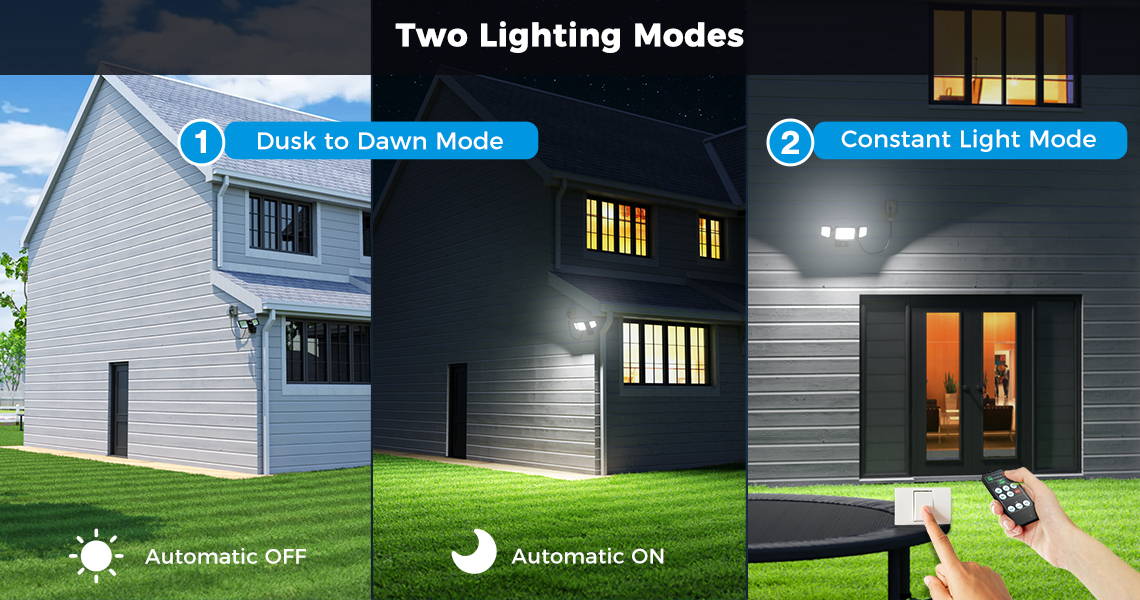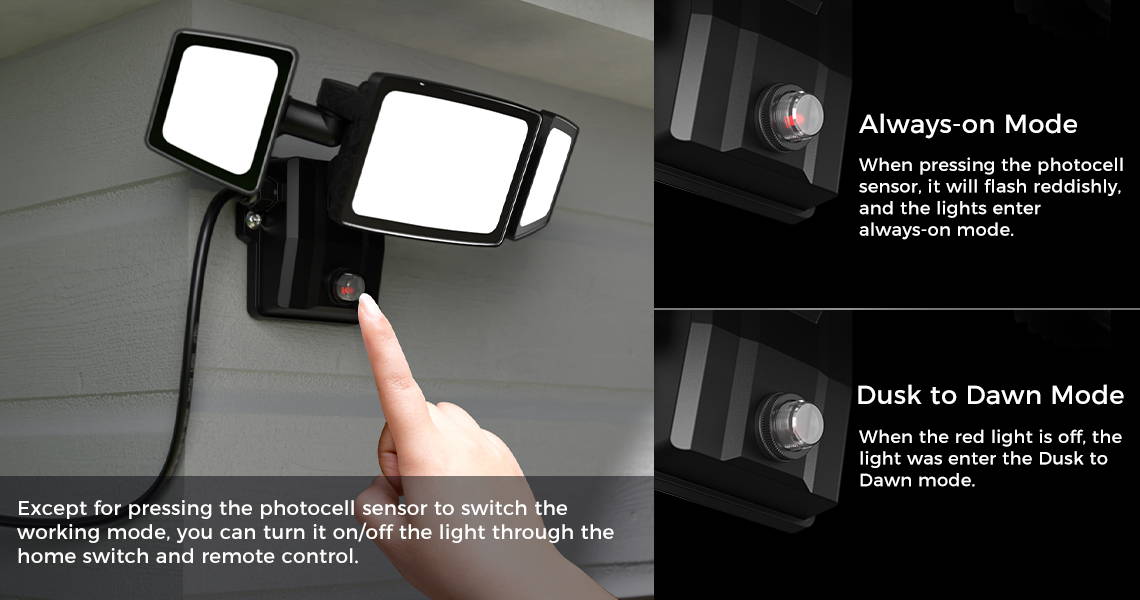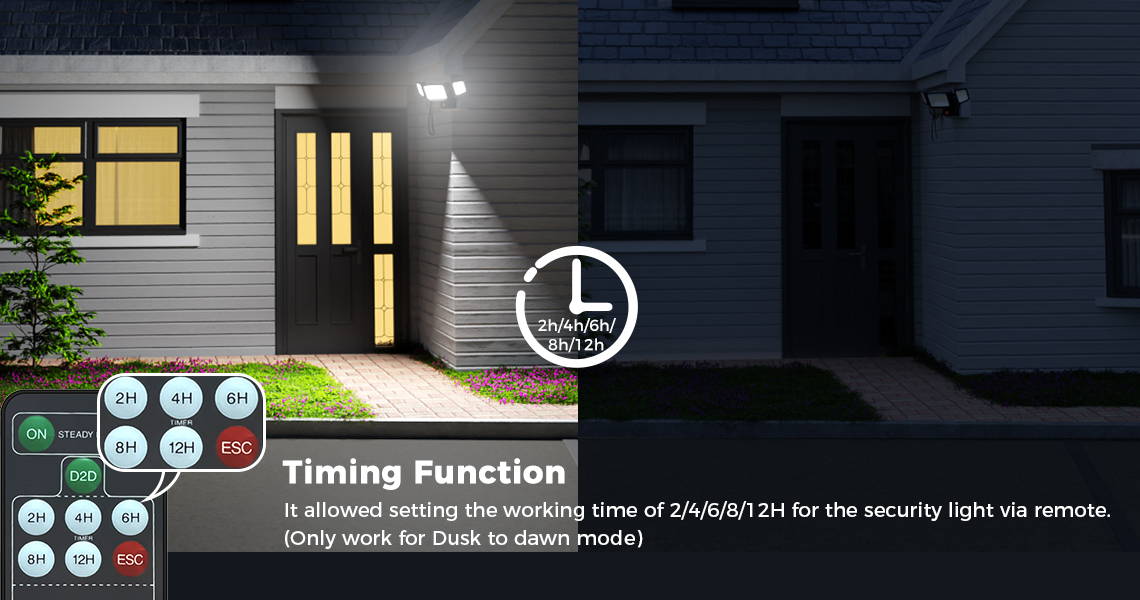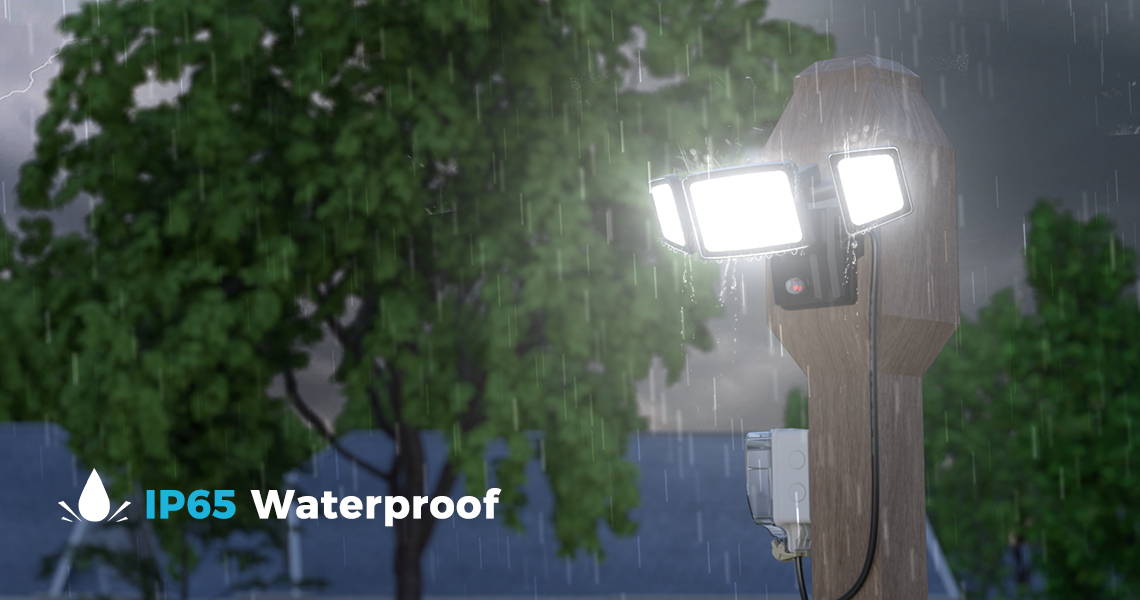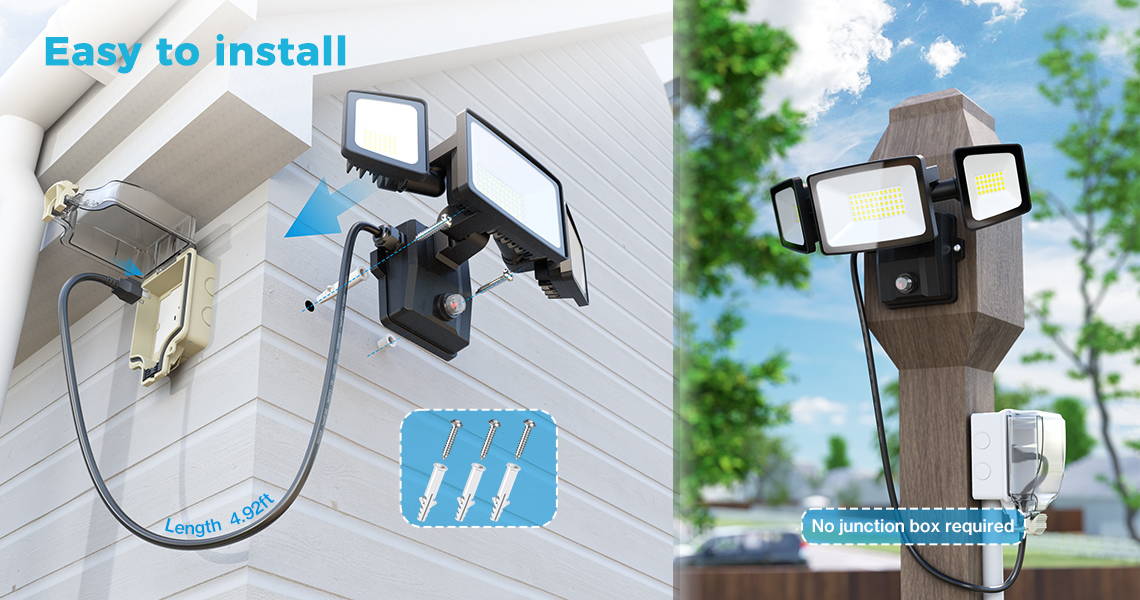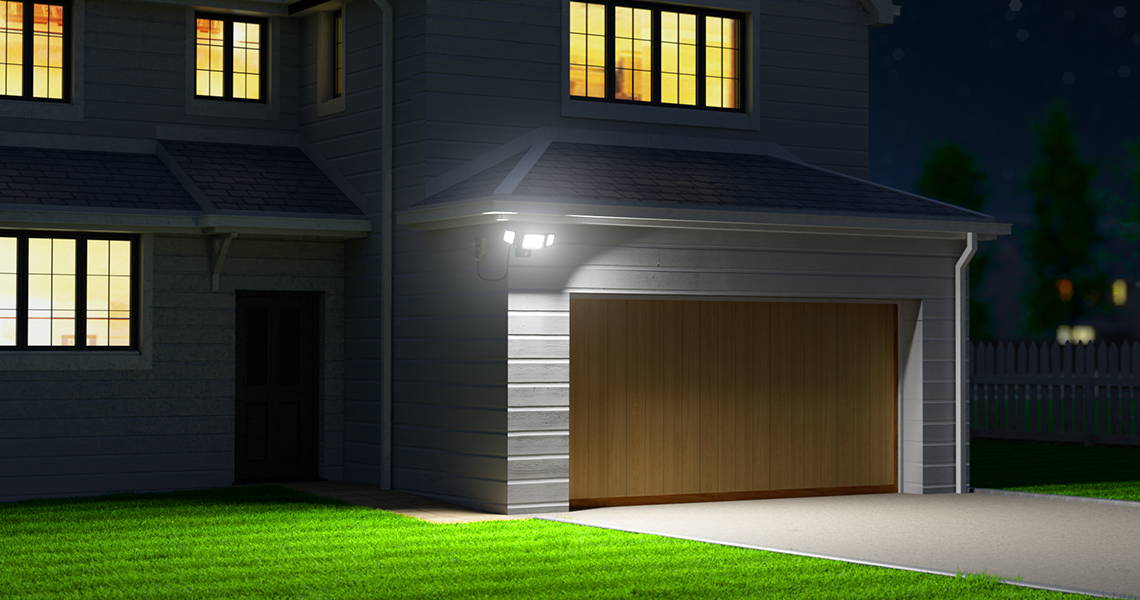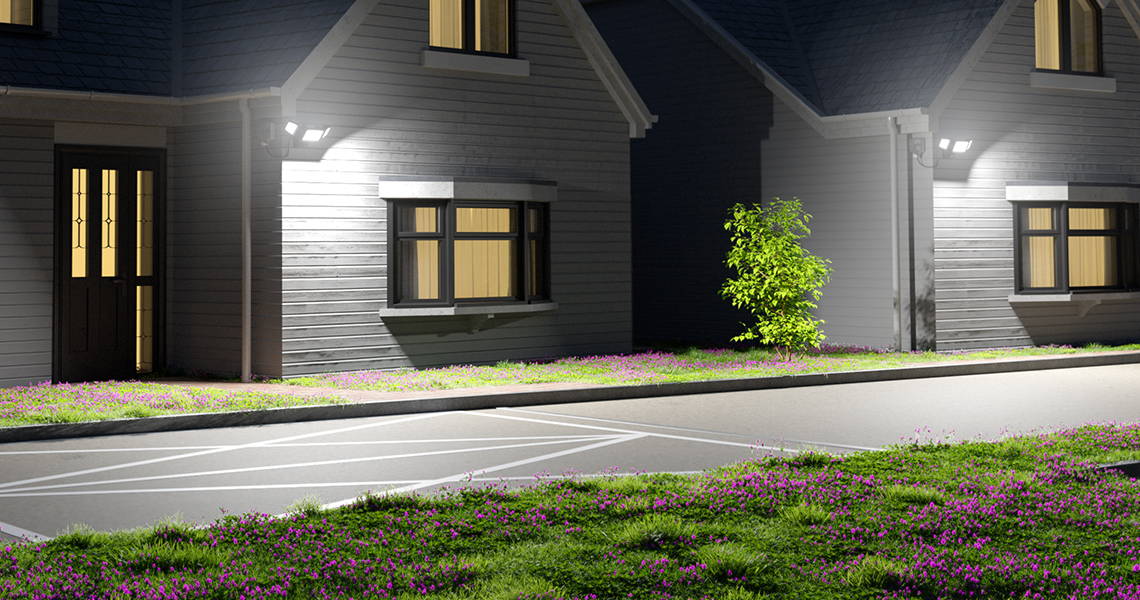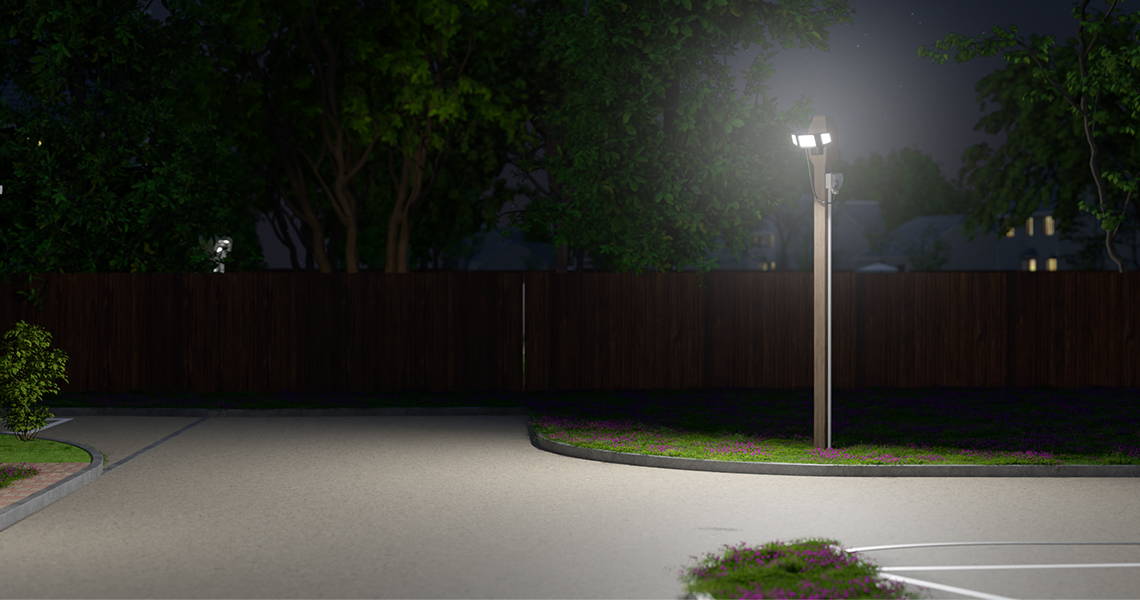 2 Optional Modes
Dusk to Dawn Mode
Built-in dusk-to-dawn sensor, when the photoreceptor is on, the LED security light automatically turns on at dusk or sunset or night and off during the day. The LED security light works according to the LUX level that you set( 3-10Lux, 20-40Lux, 40-60Lux). Besides, you can enter the Dusk to dawn mode by the remote control or by touching the photocell sensor.
Always-on Mode
When pressing the photocell sensor, flashes reddishly, and the lights enter always-on mode. When the red light is off, the light was enter the Dusk to Dawn mode. Except for pressing the photocell sensor to switch the working mode, you can turn it on/off the light through the home switch and remote control.
Timing Function with Remote
The security light with the timing function, allowed to set the working time of 2/4/6/8/12H for the security light via remote. (NOTE: The timer function is Only for Dusk to dawn Mode! Please point the remote control to the light)

IP65 Waterproof
Aluminum housing is designed for outdoor use with a long-finned heat dissipation structure to accommodate operating temperatures from -25℃ to 45℃. IP65 protection level is enough to withstand rain, snow and other harsh weather. Perfect for the backyard, garden, front door, driveway, garage, or farm.
Easy to install
No electrician is needed. Just plug it into the socket and fixed the base. This Dusk to Dawn Flood Lights has a 1.5m cord length, suitable for indoor garage and outdoor backyard, eave, and driveway.
Adjustable Design
Three heads adjustable design. Wider coverage than traditional single/dual head floodlights. Especially when installing under the eaves or at some corners, you can rotate the light head to extend the lit area.
10.71 x 5.83 x 4.72 inches
1 x 55W Dusk to Dawn Security Light
1 x Remote Control
1 x User Manual
Does this light have a sensor to detect motion?
No, the security light supports Dusk to dawn mode and always on mode, which controls by Switch & Remote Control.
How far out in front of the light does it projects?
The range of our lights depends on the height of your installation
What is the input voltage?
The input voltage is 100-120V.
Is this item easy to install?
Yes, this security light with a 4.92ft length of plug, just plugs and play, no junction box required.
Yes, it is IP65 Waterproof.