Colorful LEDs for Gaming Room
Bring brightness and color to your gaming experience with LED lights. Elevate your play to a whole new level. Olafus LED Lights help you to transform gaming room into a haven of entertainment. Game on with style and illumination.
Olafus LED lights are a perfect choice for lighting your gaming room. They provide an immersive and customizable lighting experience, enhance the overall gaming experience, and are energy-efficient and eco-friendly. Whether you are an avid gamer or just looking for a fun and relaxing space, a gaming room with LED lights is sure to be the perfect space for you.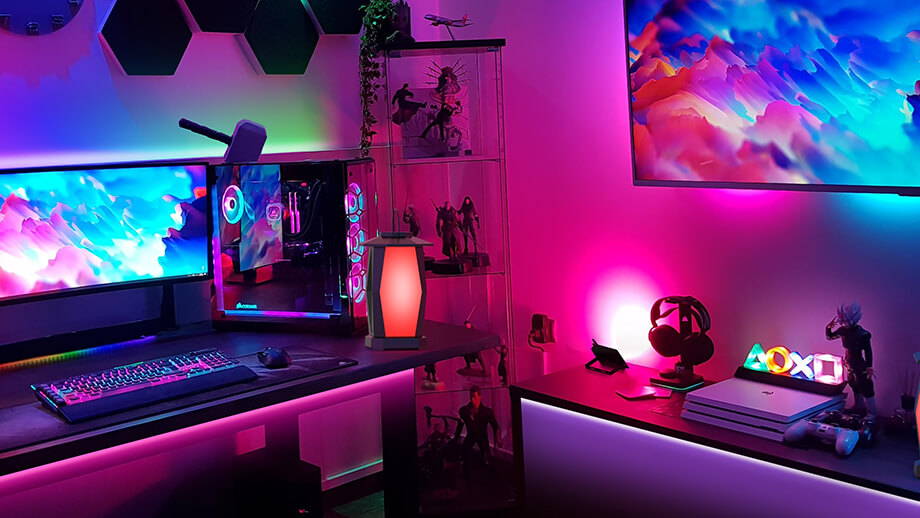 Explore Other Light Applications