Customers Who Bought This Items Also Bought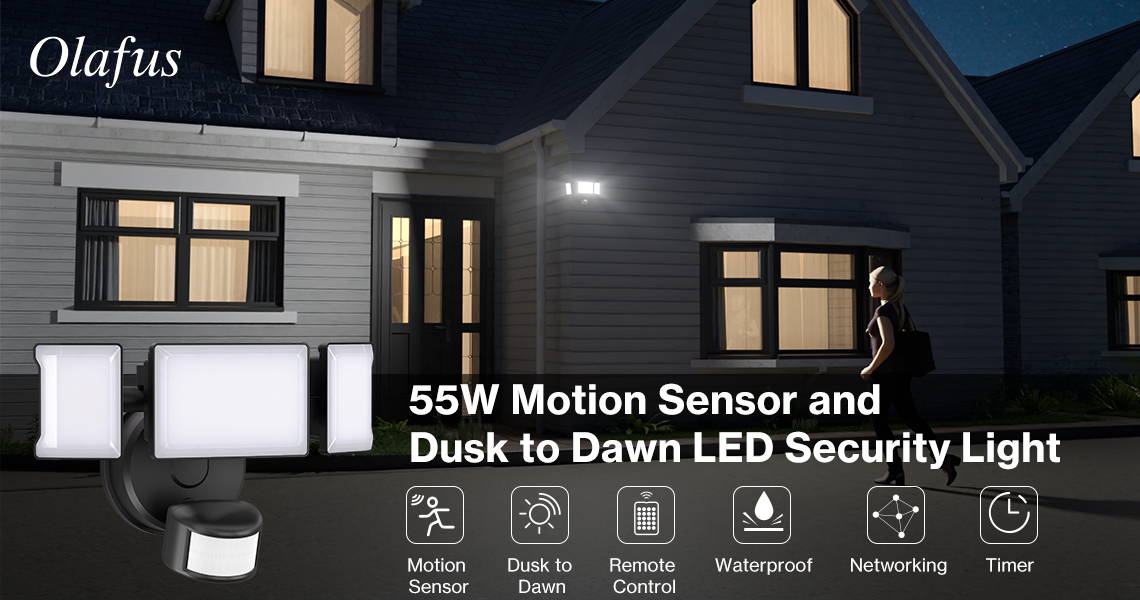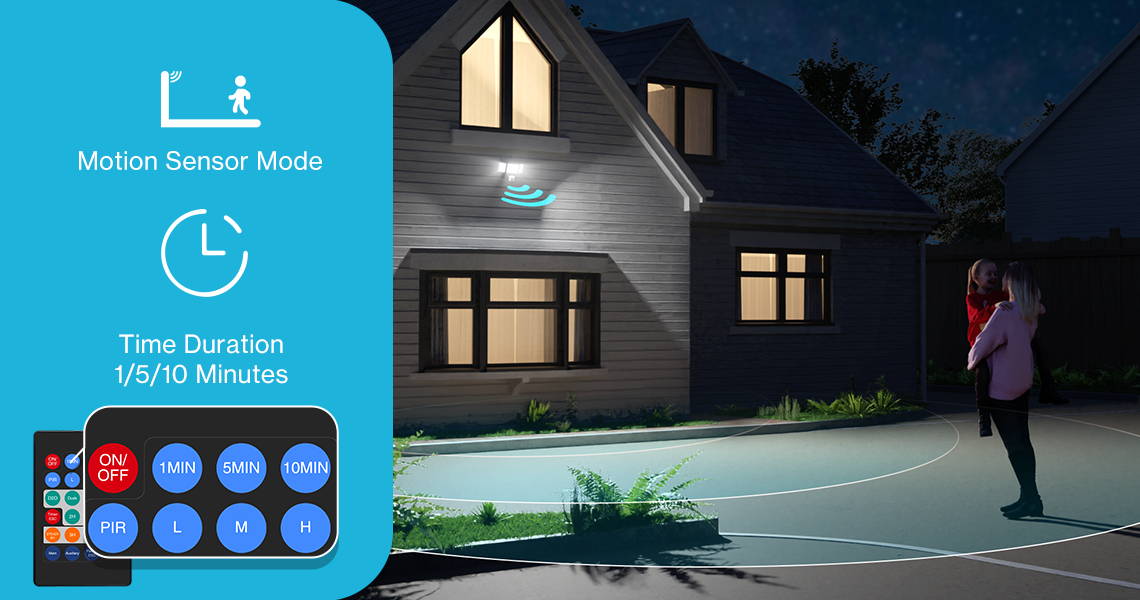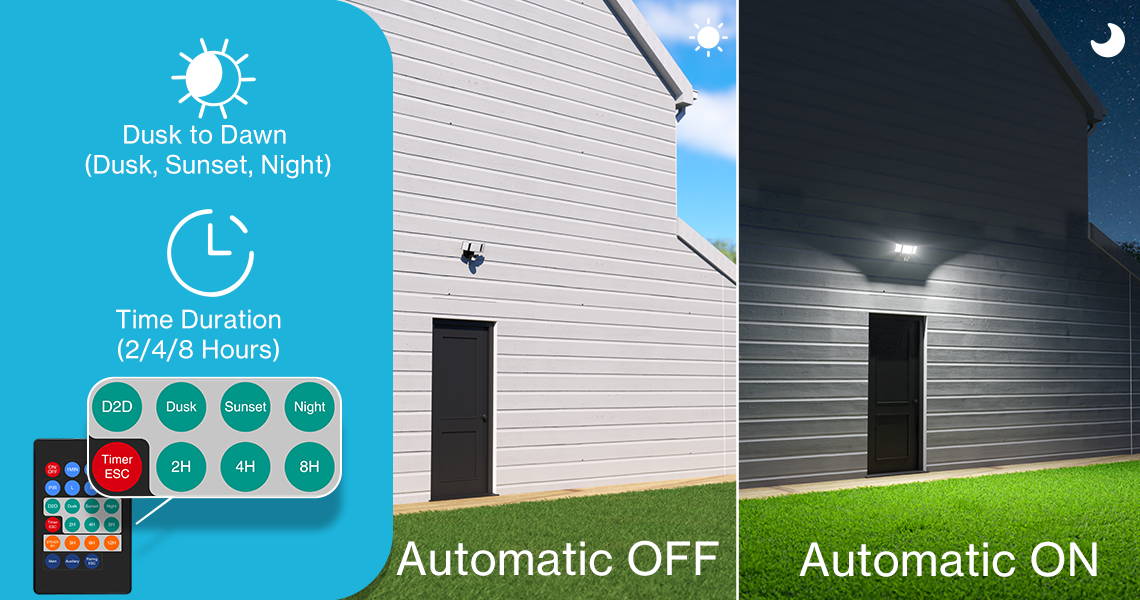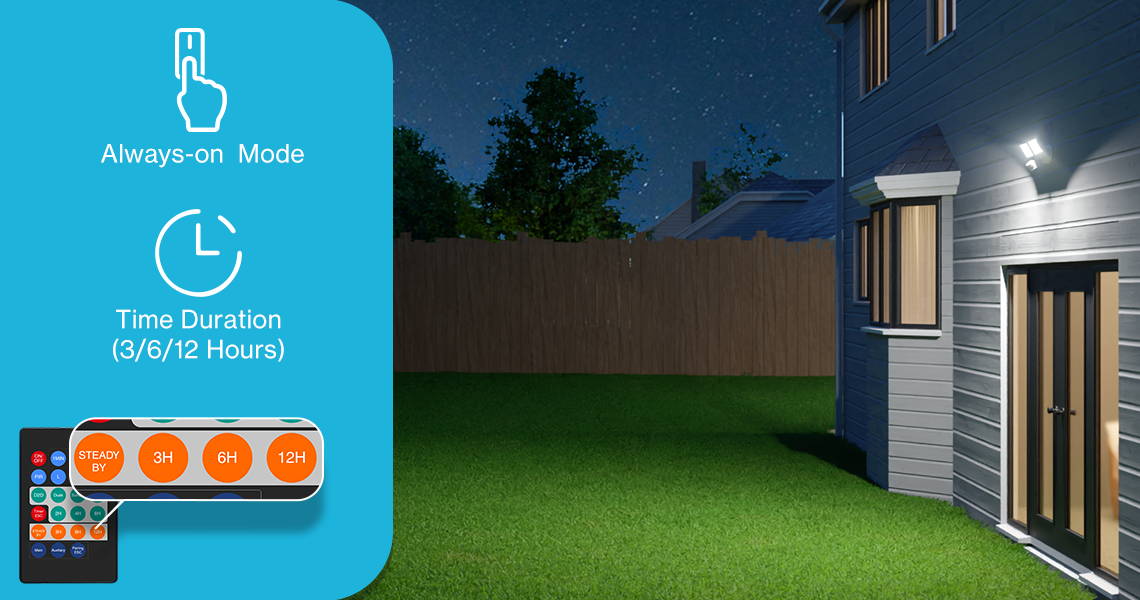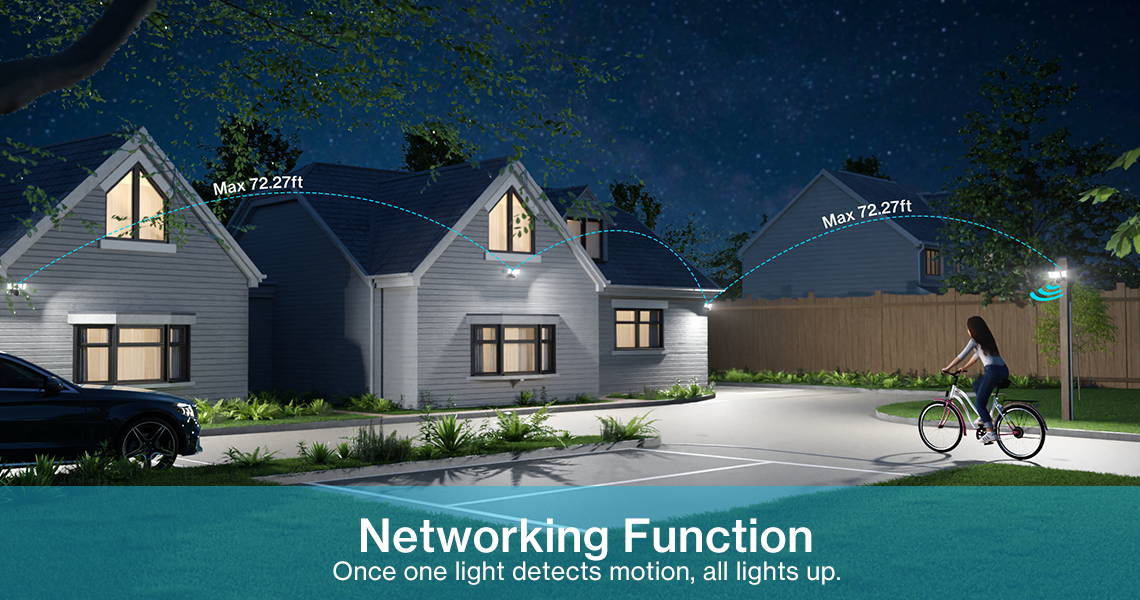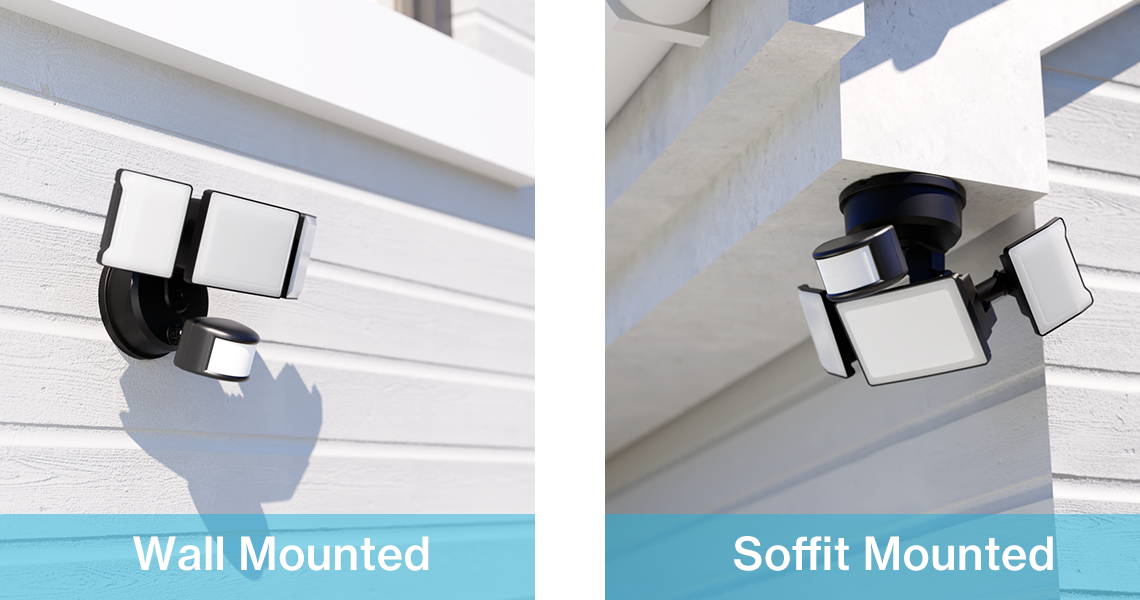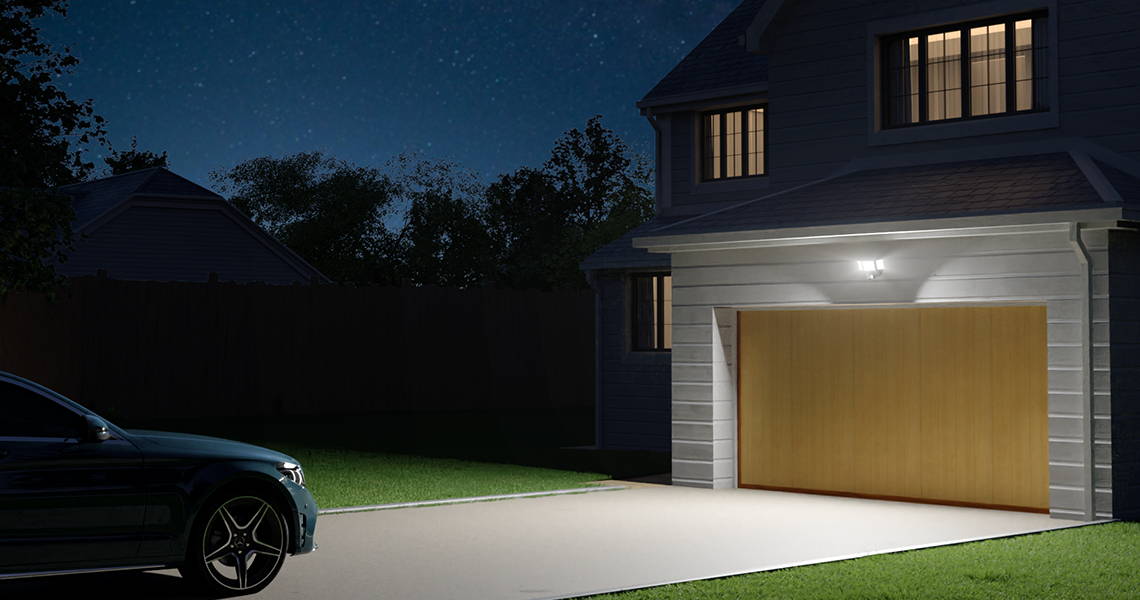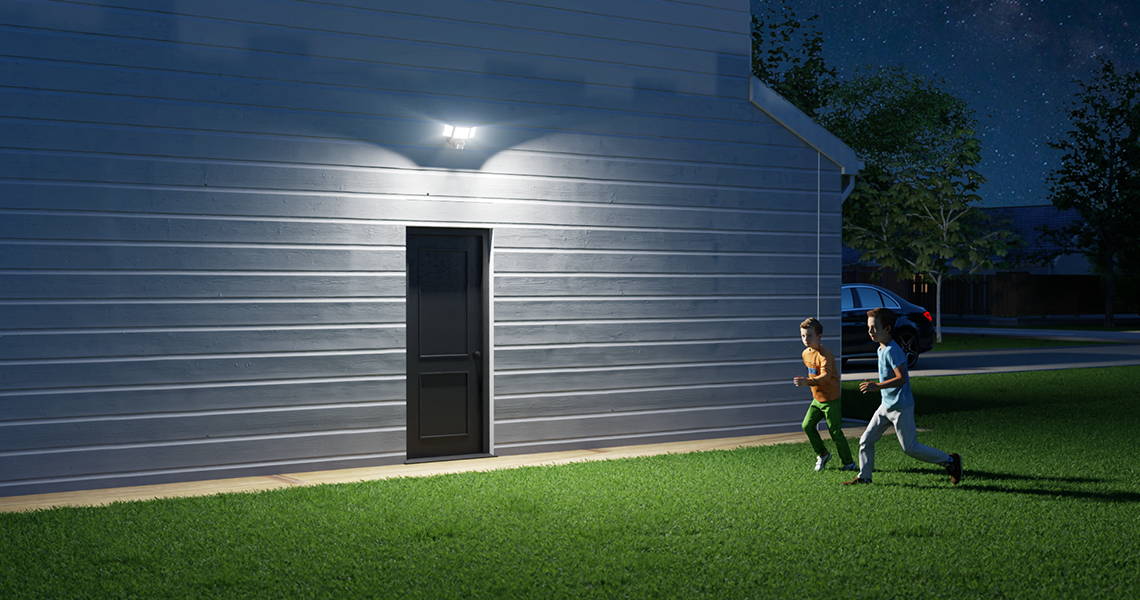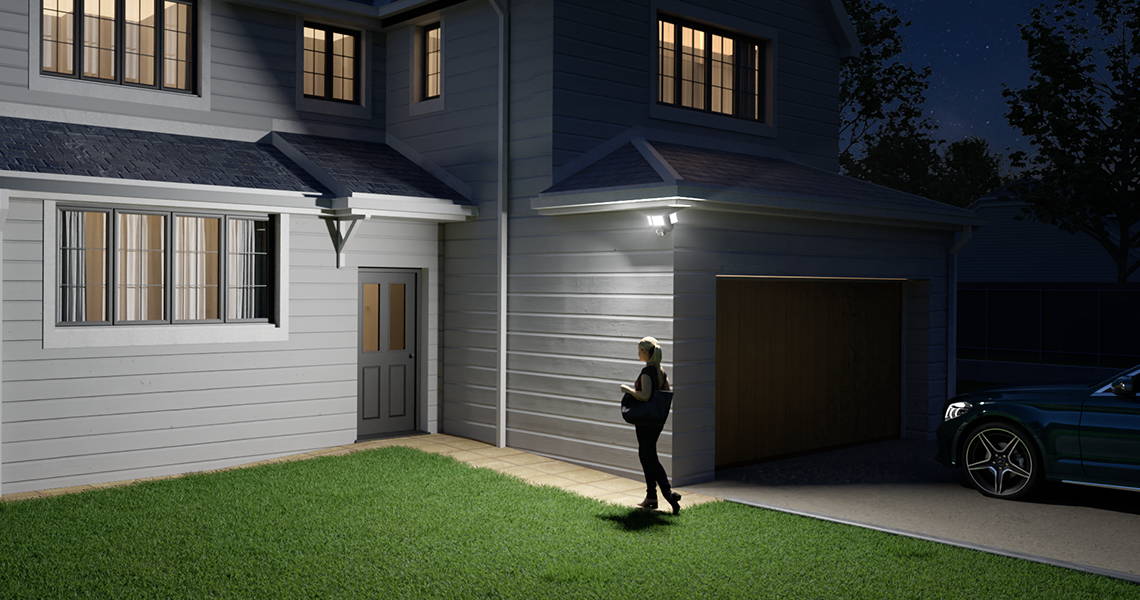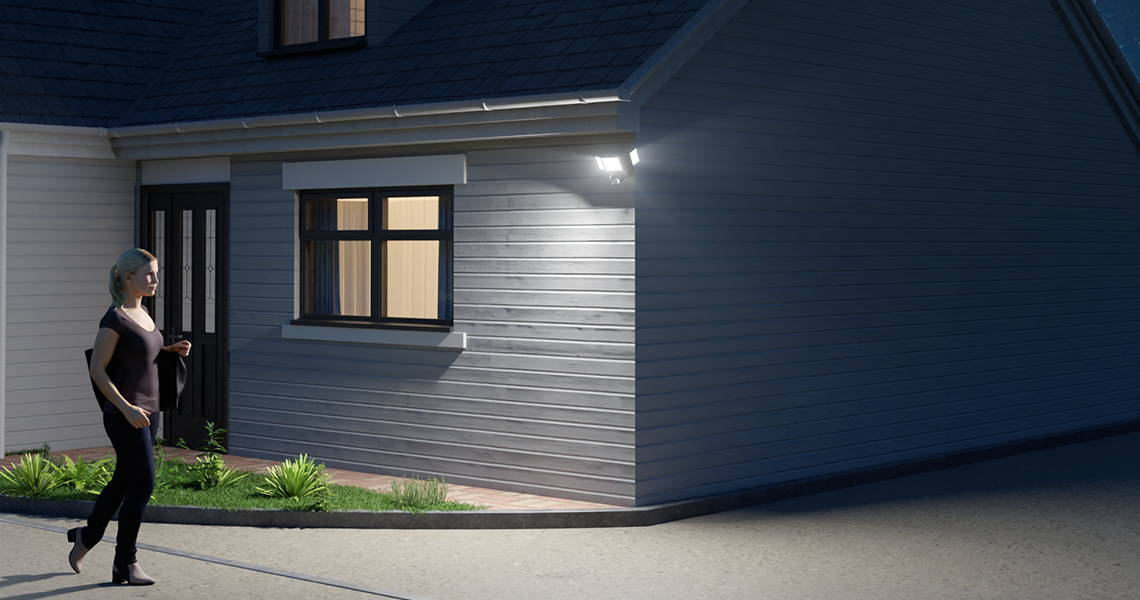 3-IN-1 Lighting Modes
We have applied a three-in-one lighting mode on this remote control security motion sensor outdoor light. It includes the Motion Sensor Mode(Turn it on at night after motion is detected), dusk to dawn mode(Auto turns on at dusk and turns off at dawn), and always-on mode( it works like a regular light). You can freely switch modes via remote. D2D & always-on mode has a timer function, so you can customize the lighting time according to your needs. A light meets all your different daily needs.
Networking Function
The networking function can be set in PIR mode and it can pair several lights at the same time and can synchronize all settings through the remote control, including sensing distance and lighting off delay time. It really realizes that one light is on and all the lights are on. This feature greatly provides convenience and saves time for you and your family.

Remote Control
Within a 5m distance, aim the remote control at the sensor head to switch lighting modes, and set lighting delay time, light sensitivity, and sensing distance. Let you say goodbye to the trouble of adjusting the sensor up and down the ladder, safer and more convenient.
IP65 Waterproof
This LED motion sensor security light is made of durable ABS material and can withstand rain, sleet, or snow without damage. It is very suitable for houses, backyards, outdoors, driveways, all-weather!
Super Bright and Energy-saving
The 55W security light is illuminated by 112 high-quality and efficient LED beads, producing up to 5500LM high brightness output, saving more on your electricity bill. using an optically designed filter, the light is softer and anti-glare, protecting the eyes of your family.


IP65(security light), IP44(motion detector)
10.71 x 6.81 x 4.84 inches
1x 55W Motion Sensor and Dusk to Dawn Light
1 x Remote Control
1 x User Manual
What are 3-IN-1 Lighting Modes?
It includes Motion Sensor Mode, dusk-to-dawn mode, and always-on mode.
Yes, IP65(security light), IP44(motion detector)
How well does this operate in below-freezing weather?
This Security Light can operate normally at the temperature of -25 ~ +45℃.
Can I install it under the soffit upside down?
Yes, it supports wall-mounted and soffit mounted.
Will this work with 240V?
No, the input voltage is 100-120V AC