Home security is always a concern, and best outdoor security lighting is an important part of improving your home security. In this article, we'll highlight three of Olafus' newest outdoor security lighting products, their features and how they can provide increased security for your home.
This smart lighting fixture not only provides superior lighting, but also has intelligent features. With the built-in WiFi module, you can control the lighting remotely, wherever you are. When equipped with an advanced motion sensor, it can automatically light up when activity is detected, effectively scaring away potential intruders. This fixture is also energy-efficient, ensuring that it provides your home with constant brightness when needed.
Customer Ratings: 4.8🌕🌕🌕🌕🌗
Features
Smart APP Control & Intelligent Voice Control

Adjustable Color Temperature & Brightness

IP65 Waterproof

Enhanced Motion Sensor

Timer Setting
This fixture combines smart sensing technology with dusk-to-dawn lighting control to ensure your home is properly lit after sunset and early in the morning. Its highly efficient motion sensor will automatically light up when activity is detected to keep your home safe. It is also IP65 rated and waterproof for all weather conditions.
Customer Ratings:
4.5
🌕🌕🌕🌕🌗
Features
Super Bright & Energy Saving
Upgraded Sensor Head
Remote Control & Memory Function
Dusk to dawn, motion sensor, and always-on mode
IP65 Waterproof
This 65W LED security fixture is a great choice for your home security. It utilizes advanced motion sensing technology that allows it to light up when there is activity without the need for manual intervention. This not only provides safety but also saves energy. It also boasts superior brightness, ensuring there are no blind spots around your home.
Customer Ratings:
4.6
🌕🌕🌕🌕🌗
Features
65W Ultra Bright
Highly Sensitive Motion Detector
Durable and Weatherproof
Wide Compatibility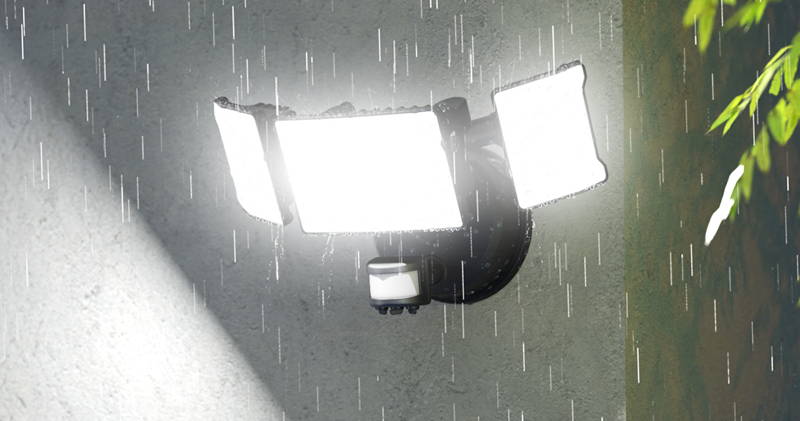 These three smart outdoor security lights not only provide safety, but also combine convenience and energy efficiency. Whether you're at home or remotely, you can easily control your lighting. And efficient motion sensing technology ensures no unnecessary energy is wasted.
Intelligent outdoor security lighting is a key factor in improving home security, and new products from Olafus offer outstanding performance to ensure your home is safe and secure. Whether you're looking for remote control, automated operation or high-brightness lighting, these products have you covered. Enhancing home security starts with quality smart outdoor security lighting.
More post